There's no easier and more affordable way to get started on electric guitar than this value-filled Squier set. Opening this box opens a whole new musical future for you, with a great-sounding, cool-looking and easy-playing Affinity Strat guitar, a compact 10-watt Fender Frontman 10G amp to plug it into and all the accessories you need, including an electronic tuner, instructional DVD, gig bag, cable, strap and picks
$199.99

---
Not quite sure where to start when wanting to learn the banjo?  Here it is… Never before has an entry level banjo included the features and tone of our Cripple Creek CC-100R. Check any competitive banjo in this price range and you'll find that this model has "more bang for the buck". With a complete setup here at the Gold Tone Factory in Florida, they are durable, have low string action and are a pleasure to play.  The CC-100R model features a hard maple neck, rim, and convertible resonator, black binding on the neck and resonator, dual coordinator rods, curly maple headstock veneer, Terminator tailpiece, brass tone ring, 2-way adjustable truss rod, and low string action for the beginning banjoist.  The CC-100R includes a resonator for increased tone and volume when playing bluegrass-style and easily converts to an open back banjo to be played clawhammer-style.  This model has helped to start thousands and thousands of people on banjo… Start your adventure today with a Cripple Creek!
---
ZBT 3 STARTER CYMBAL SET
An ideal first Zildjian cymbal set for any aspiring drummer. This set includes 13″ ZBT HiHats, 14″ ZBT Crash, and 18″ ZBT Crash Ride. Your box set artwork may vary.
$199.99
---
Hellraiser C-1 Passive
$849.99
---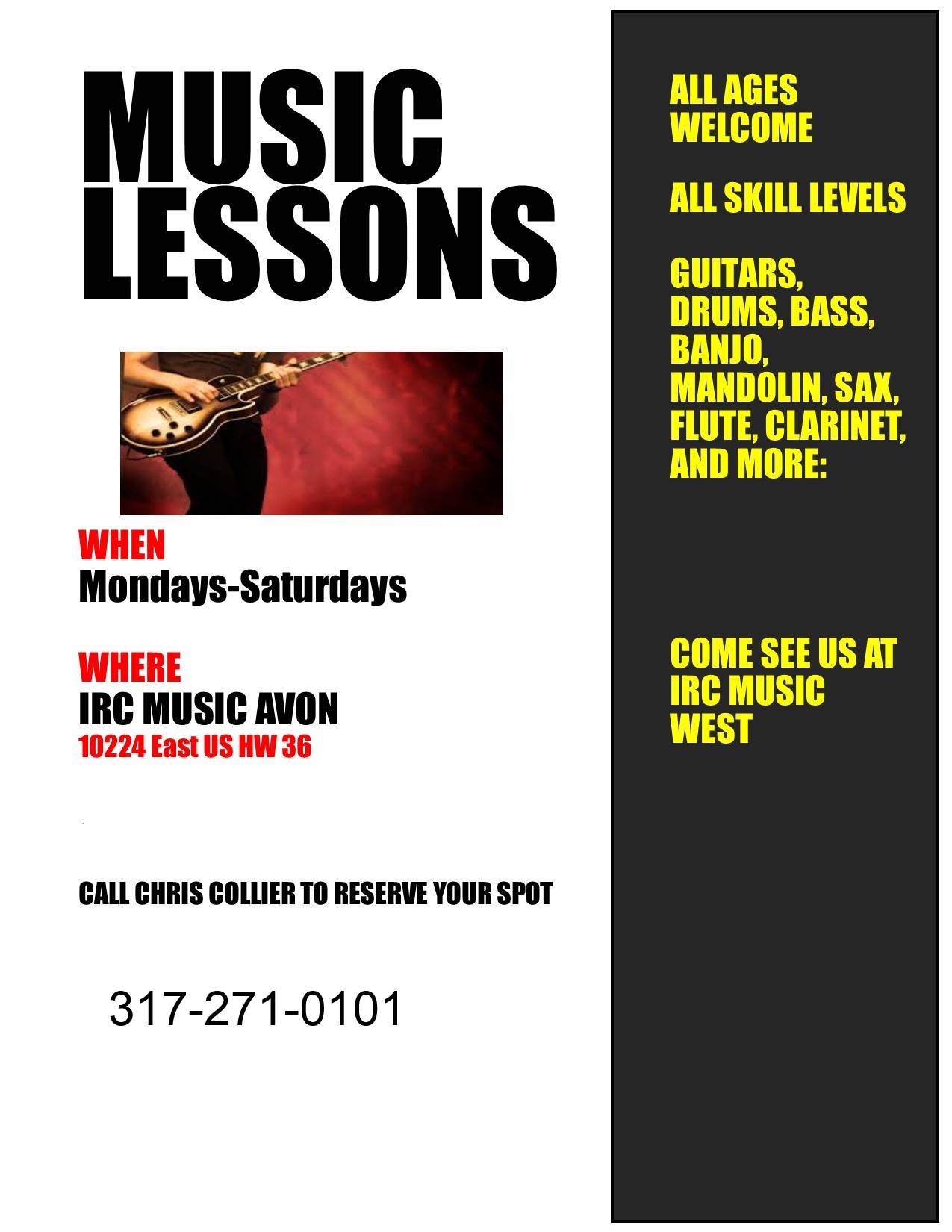 ---
Sound and Lighting Rentals
IRC OFFERS A FULL LINE OF EQUIPMENT FOR RENT
DRUMS*GUITARS*KEYBOARDS*WIRELESS MICS* and more
Call us today for prices and availability
---
We solve sound problems.

Churches, Offices, Restaurants, Government buildings, Hotels and more.
---