Ranked in the top 200 Music Stores in the US
WE HAVE DOUBLED OUR INVENTORY TO BETTER SERVE YOU!
---
FENDER STRAT PACKS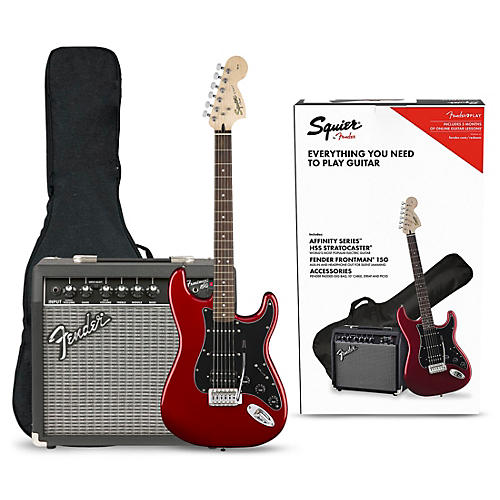 Starting at $249.99
---
Mustang LT25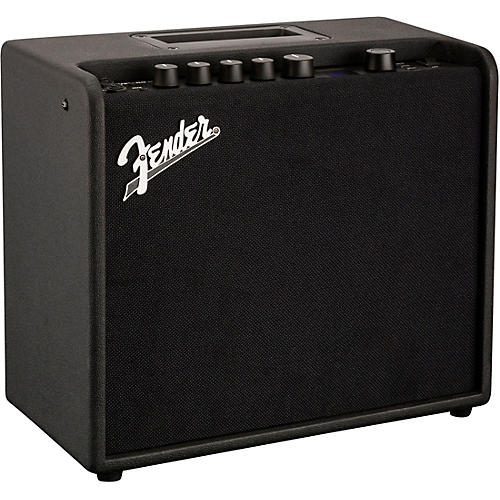 Mustang LT25 incorporates what we've learned over decades of producing the best-sounding guitar amps on the planet. It's ideal for beginners and students, with a super-simple user interface and a collection of 30 presets covering a wide range of music—a "greatest hits" of electric guitar tones. The versatile signal chain with high-quality onboard amp and effects models produces amazing tones, making it an ideal practice amp for home or office.
---
---
PSR-E360

Touch-sensitive keys
Give you expressive dynamic control
Play the keys heavily and you'll get louder tones, or play softly to achieve quieter sounds. The touch-sensitive keyboard will accurately reflect every nuance of your playing, making your performances musically expressive.
True Tone
The better an instrument sounds, the more it inspires us.
Yamaha has a proud history of manufacturing just about every kind of musical instrument. When it comes to reproducing the sound of these instruments in a keyboard, the results are detailed and high-quality
Learning
On-board lessons help you learn to play
3-step lesson – Listening, Timing and Waiting modes are available for each hand, or both hands together. Lessons use the on-board Songs to help build your skills. Duo mode splits the keyboard so parent and child can play together.
---

---
We have all your Guitar Accessories in stock
---
---
KATANA-100
Guitar Amplifier
Crafted Tones, Forged for Rock
With 50 watts of power and a custom 12-inch speaker, the Katana-50 delivers a commanding range of gig-worthy tones that gracefully slice through any band scenario. The amp also excels for home playing, with a uniquely efficient design and innovative Power Control that provides inspiring sound and response at low volumes. In addition, the Katana-50 includes integrated access to a huge range of BOSS effects, which are customizable using the free BOSS Tone Studio editor software. And with the amp's powerful Tone Setting memories, you can store your favorite amp channel setups and effects combinations for instant recall.
---

We give gift cards of any amount
---
IBANEZ
RG470MB Ibanez RG470MB Solidbody Electric Guitar Features:
Classic Ibanez RG playability and looks at a value-packed price
Fast 3-piece maple Wizard III neck
Dual Quantum humbucking pickups plus a single-coil pickup
Double-locking tremolo bridge lets you play expressively with exceptional tuning stability
24 easy-to-access frets
Deep cutaways and contours make the RG one of the most comfortable designs out there


With the AIR 192|8, you can create 24-bit/192kHz studio-quality recordings with an intuitive and easy-to-use audio interface. The AIR 192|8's flexible inputs enable you to record up to 2 channels at once with its 2 dedicated XLR+¼" balanced combo inputs with switchable -10dB mic pad, and 2 all-new ¼" instrument inputs that have a specially designed gain and impedance stage to provide the most accurate representation of a guitar or bass plugged directly into the interface. The (2) ¼" and (4) RCA outputs with USB/Direct control, and Direct Mono/Stereo switch provide multiple output options for connecting to outboard gear, DJ mixers, or studio monitors. The headphone output with independent level, USB/Direct, and switchable 1/2 or 3/4 audio stream controls are perfect for discretely listening to a cue mix, sub mix, or main mix. MIDI In and Out connections are included for connecting synths, sequencers and external MIDI gear.
---
Private one-on-one lessons
Available Monday thru Saturday
Day and Evening times
Lessons for all skill levels
All ages considered
$25.00 per 30 minute lesson / Paid Monthly
Electric Guitar, Bass Guitar, Drums, Piano/Keyboard, Slide/Lap Guitar, Harmonica , Banjo, Mandolin, Violin, Trumpet, Saxophone, Flute, Tenor Sax, Acoustic Guitar, Uke Lessons
---
Sound and Lighting Rentals
IRC OFFERS A FULL LINE OF EQUIPMENT FOR RENT
DRUMS*GUITARS*KEYBOARDS*WIRELESS MICS* and more
Call us today for prices and availability
---
We solve sound problems.

Churches, Offices, Restaurants, Government buildings, Hotels and more.