Ranked in the top 200 Music Stores in the US
WE HAVE DOUBLED OUR INVENTORY TO BETTER SERVE YOU!
---

UR22mkII Recording Pack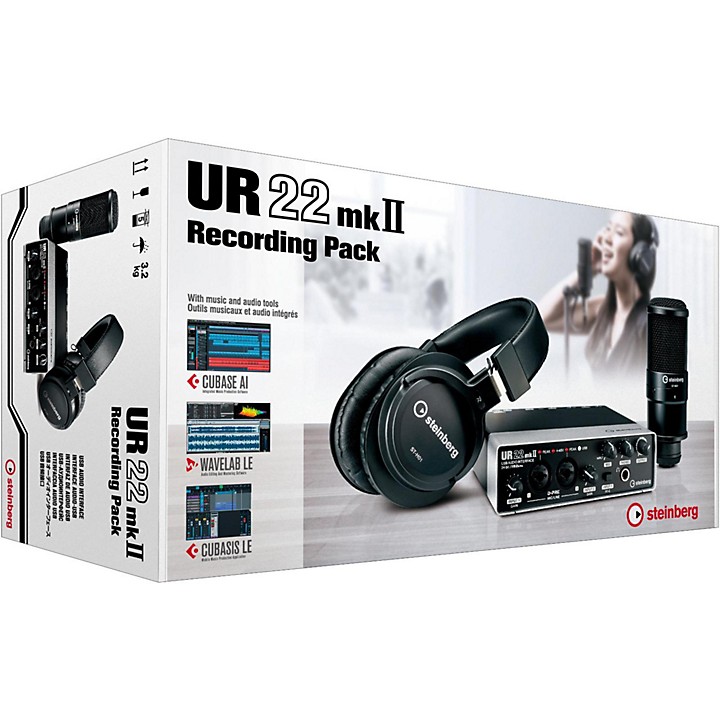 The all-inclusive, full-on production toolkit to get you producing your first songs on your computer or iPad! The UR22mkII Recording Pack combines a dual-channel audio interface, studio condenser microphone and monitor headphones, including cables, with a full software package — offering a complete, studio-grade quality music production set at an entry – level price.
---
Mustang LT25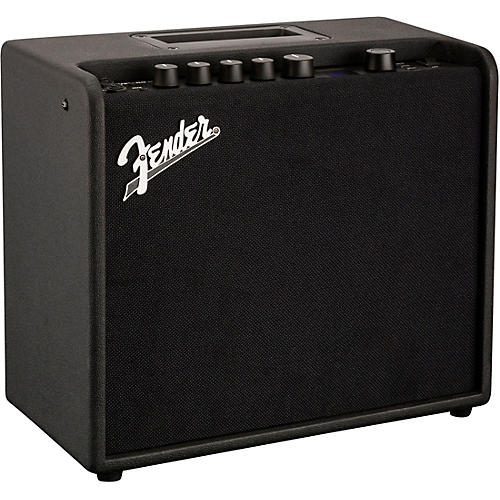 Mustang LT25 incorporates what we've learned over decades of producing the best-sounding guitar amps on the planet. It's ideal for beginners and students, with a super-simple user interface and a collection of 30 presets covering a wide range of music—a "greatest hits" of electric guitar tones. The versatile signal chain with high-quality onboard amp and effects models produces amazing tones, making it an ideal practice amp for home or office.
---
Behringer
Eurolive
B115W 1000W
15 inch Powered Speaker
IN STOCK
B115W
EUROLIVE B115W active loudspeakers are exactly what you've come to expect from more power, more features and absolutely more affordable! Our engineers have really outdone themselves, creating a self-contained PA solution that merges Bluetooth wireless technology, state-of-the-art 1,000-Watt Class-D power amp technology, built-in wireless microphone capability, an amazing 2-channel mixer complete with individual Mic/Line input sections – and exceptional portability.
---
P-125White

Natural acoustic touch and sound in a slim and portable package.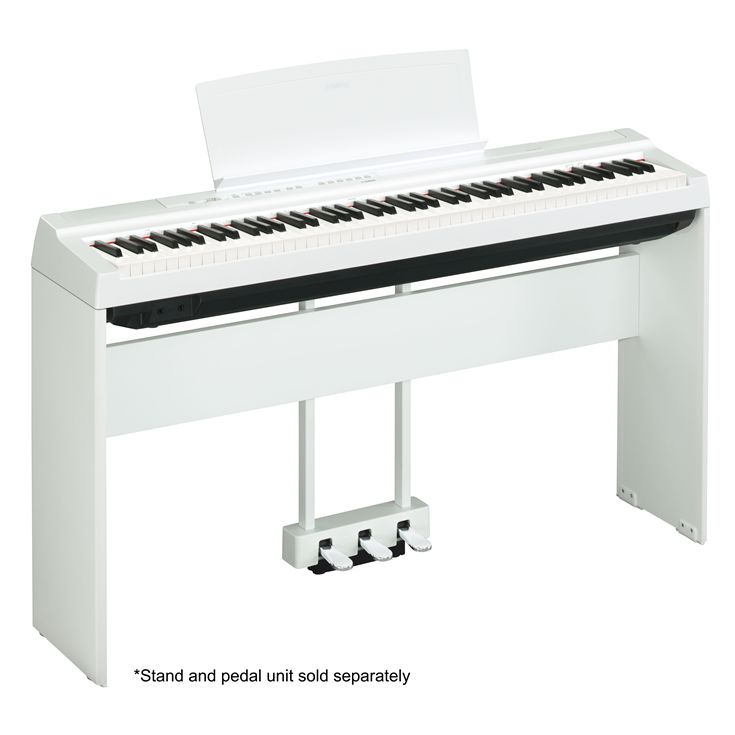 Touch-sensitive keys
Give you expressive dynamic control
Play the keys heavily and you'll get louder tones, or play softly to achieve quieter sounds. The touch-sensitive keyboard will accurately reflect every nuance of your playing, making your performances musically expressive.
The Yamaha P-125 is a compact digital piano that combines incredible piano performance with a user-friendly minimalistic design.
Easily portable and extremely accessible, the P-125 is always ready to perform whenever–or wherever–you are.
---

---
We have all your Guitar Accessories in stock
---
---
KATANA-100
Guitar Amplifier
Crafted Tones, Forged for Rock
With 50 watts of power and a custom 12-inch speaker, the Katana-50 delivers a commanding range of gig-worthy tones that gracefully slice through any band scenario. The amp also excels for home playing, with a uniquely efficient design and innovative Power Control that provides inspiring sound and response at low volumes. In addition, the Katana-50 includes integrated access to a huge range of BOSS effects, which are customizable using the free BOSS Tone Studio editor software. And with the amp's powerful Tone Setting memories, you can store your favorite amp channel setups and effects combinations for instant recall.
---

We give gift cards of any amount
---

GT-100
---
Private one-on-one lessons
Available Monday thru Saturday
Day and Evening times
Lessons for all skill levels
All ages considered
$25.00 per 30 minute lesson / Paid Monthly
Electric Guitar, Bass Guitar, Drums, Piano/Keyboard, Slide/Lap Guitar, Harmonica , Banjo, Mandolin, Violin, Trumpet, Saxophone, Flute, Tenor Sax, Acoustic Guitar, Uke Lessons
---
Sound and Lighting Rentals
IRC OFFERS A FULL LINE OF EQUIPMENT FOR RENT
DRUMS*GUITARS*KEYBOARDS*WIRELESS MICS* and more
Call us today for prices and availability
---
We solve sound problems.

Churches, Offices, Restaurants, Government buildings, Hotels and more.