Visit our West store for all your wood wind and brass needs.

Filed vs. Unfiled—What Does It Mean?
Filed
A reed that goes through one additional cutting process that removes bark from the reed's shoulders. This allows for faster vibration.

Unfiled
A reed is unfiled when bark from the
reed's shoulders remains intact. Many players enjoy the added resistance of this additional material.

---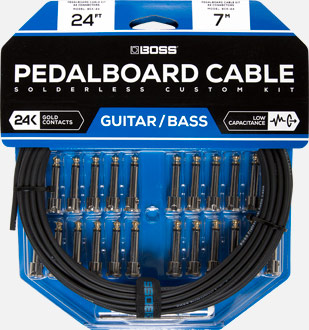 A Premium Solderless Solution for Wiring Your Pedalboard now in stock
$145
BOSS and JHS Pedals Join Forces to Create a New Drive Pedal with Massive Tonal Range
$195
Ethereal – Reverb and Delay
Now widely regarded as the industry standard in guitar pedal compression, the Ego Compressor brings a new level of of control to what is expected and needed by today's guitar players.
What does a compressor do? A compressor adds an element of control to your playing level – it will bring the quieter parts up and the louder parts down. While an ordinary compressor pedal can give you an element of control, a great compressor will give you the "feel" that other average compressors lack. If you've played a great tube amp when it's being pushed hard, you'll know what a great natural compression feels like.
When we designed this pedal, the focus was ensuring the playing dynamics could be retained and that the compressor didn't color the tone at all. By incorporating a clean blend, it allows your original signal to be blended back in so you can get all the benefits of a great compressor (picking up the notes that aren't as strong and increasing sustain) but have the option to remove the squash at the front. With this control, you can have full country squash or open studio level parallel compression.
So, with a comprehensive array of controls and a core tone that is pure, you won't find a compressor that works as perfectly as an "always on" or as "an effect" and is more highly regarded than the Ego Compressor from Wampler Pedals.
– See more at: https://www.wamplerpedals.com/ego-compressor#sthash.9z9AUzZD.dpuf
---
---
Call us for Pricing

We install for all size churches and schools
On site training
We will service and solve your sound problem
Customer Support
---
X32
40-Input, 25-Bus Digital Mixing Console
Call Chris Collier for Pricing

(tell us you saw this add on our web site)
WE also offer group training seminars on all behringer products.
32 Programmable MIDAS Preamps, 25 Motorized Faders, Channel LCD's, 32-Channel Audio Interface and iPad/iPhone* Remote Control
---
 


Price: $699.99

HARDWARE INCLUDED AT THIS PRICE.
CYMBALS NOT INCLUDED.
A brand-new concept in drums is here at PDP.
PDP proudly brings you the Concept Series, a completely re-imagined line of boutique-inspired drums, designed for every drummer. Designed with research assistance from the DW Custom Shop, Concept Series Drums have a fresh, new look, and a sound that has drummers talking. Choose from Concept Maple or Concept Birch shells, in a myriad of today's most popular configurations. Add-on toms and bass drums are available to build a custom kit to suit your musical style.
We give gift cards of any amount
---
Yamaha moXF F8  Series
A Universe of Sounds from a Decade of Motifs
We've updated the popular MOX Series with the latest MOTIF XF technology by adding more sounds, more effects and even a Flash board option slot. Because it's compatible with MOTIF XF and MOX data, MOXF has a huge collection of sound and sample libraries and optional software available right away. Expandable, portable, affordable, and compatible with a wide range of other products, these instruments brings MOTIF music production power to a whole new generation of musicians and producers.
5 main features
MOTIF XF sound quality
The MOXF boasts a rich collection of instrument voices that includes pianos, electric pianos, strings, wind instruments, orchestral sounds, guitars, basses, and drums, as well as a wide variety of vintage and modern synth sounds.
– 88-key Graded Hammer Standard (GHS) action and 61-key semi-weighted action
---
Private one-on-one lessons
Available Monday thru Saturday
Day and Evening times
Lessons for all skill levels
All ages considered
$20.00 per 30 minute lesson / Paid Monthly
Electric Guitar, Bass Guitar, Drums, Piano/Keyboard, Slide/Lap Guitar, Harmonica , Banjo, Mandolin, Violin, Trumpet, Saxophone, Flute, Tenor Sax, Acoustic Guitar, Uke Lessons
---
Sound and Lighting Rentals
IRC OFFERS A FULL LINE OF EQUIPMENT FOR RENT
DRUMS*GUITARS*KEYBOARDS*WIRELESS MICS* and more
Call us today for prices and availability
---
We solve sound problems.

Churches, Offices, Restaurants, Government buildings, Hotels and more.
---